Yoli's Tacos
2640 W Chicago Ave, Chicago, IL 60622
Order now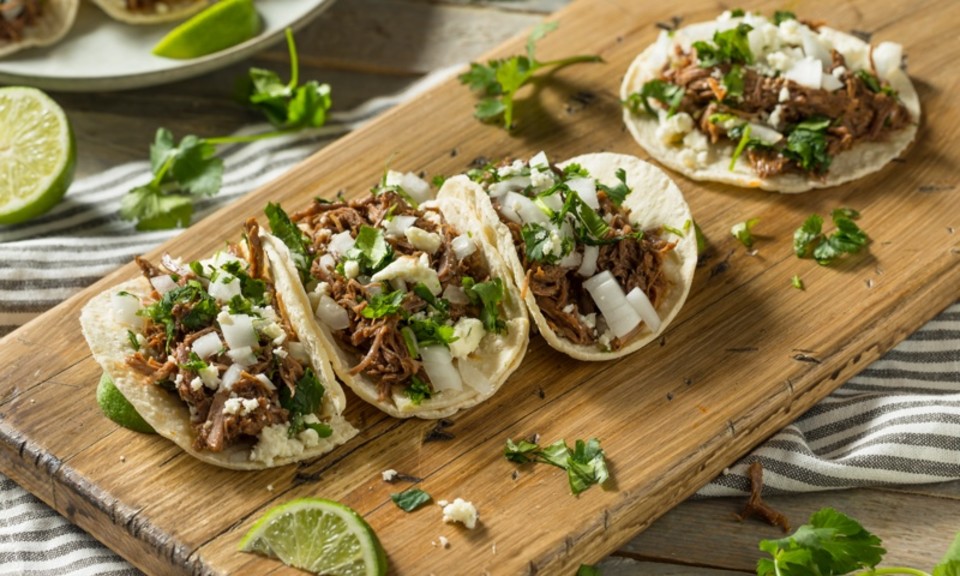 M
Deal of the century. Tacos for 1.50$ is life! They were soft and moist, great seasoning cebolla and cilantro was fresh cut. Guacamole is also delicious and the chips were still warm when delivered, green salsa is way too mild and needs more personality. But it was a good!
Margarita
Tacos were delicious, burrito was nice size and juicy. The meat was not dried out or burned, the tortillas were fresh and soft. This is my first time ordering from Yoli's and I can say I will be ordering from there again in the near future.
Taylor
They forgot my horchata but without me even contacting them they got it for me and also included a free slice of tres leches cake and wrote sorry on the box. So cute!!! Great service. Food was tasty as well. 10 stars!
Lili
They are the best pork tacos I ever tasted and I'm sure to return to order because the salsas are tasty and I like them very much and I recommend one hundred percent.
Abby
the combination chilaquiles with the avocado salsa verde is sooo good! delivery always comes sooner than expected and the prices are very reasonable.
About us
Breakfast, Dinner, Mexican
Today

Delivery: 10:00 AM - 10:00 PM

Takeout: 10:00 AM - 10:00 PM

Delivery

Monday:

10:00 AM - 10:00 PM

Tuesday:

10:00 AM - 10:00 PM

Wednesday:

10:00 AM - 10:00 PM

Thursday:

10:00 AM - 10:00 PM

Friday:

10:00 AM - 10:00 PM

Saturday:

12:00 PM - 10:00 PM

Takeout

Monday:

10:00 AM - 10:00 PM

Tuesday:

10:00 AM - 10:00 PM

Wednesday:

10:00 AM - 10:00 PM

Thursday:

10:00 AM - 10:00 PM

Friday:

10:00 AM - 10:00 PM

Saturday:

10:00 AM - 10:00 PM